Senior Human Resources Director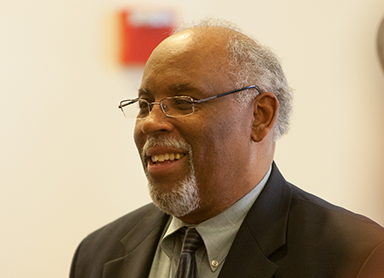 Fred Keaton, Ed.D., SPHR, is responsible for the overall leadership and direction of the human resources function for The Washington Center. This includes compensation and benefits, employee relations, EEO, training, workers compensation, performance management, and the human resource information systems.
Fred was appointed The Washington Centers Director of Human Resources on January 5th, 2009. Prior to coming to The Washington Center, Fred was Director of Human Resources and Staff Development for USATODAY newspaper. Fred has over 20 years of experience as an internal and external organizational development consultant and management trainer in private industry and in the Federal Government. Fred, a former Air Force Officer also has over 20 years of experience as an adjunct professor of Organizational Development and Human Resources. He has taught in the graduate schools of Central Michigan University, Nyack College, the University of Maryland University College and The University of Detroit.
Fred earned his Ed.D. from Western Michigan University in Educational Leadership. He earned his M.A. in Industrial Management from Central Michigan University and his B.A. in Economics from Howard University.