Chief Operating Officer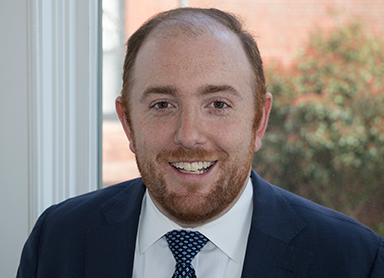 Ryan Klang, M.B.A., serves as Senior Vice President and Chief Operating Officer at The Washington Center for Internship's and Academic Seminars Ryan leads teams responsible for advancement, college and university relations, internship sites relations, federal relations, human resources and strategic planning.
Ryan is an alumnus of The Washington Center and has served as a member of the Institutional Advancement team since 2006 where he has developed, secured and stewarded partnerships with corporations, foundations, alumni and individuals to support TWC's mission and its students. Prior to joining The Washington Center, Ryan worked for The Marfan Foundation, a nonprofit organization dedicated to research, education and support services for individuals affected by Marfan syndrome, a genetic disorder. Ryan served as a fundraiser for The Marfan Foundation and led the organization's signature event, its annual conference.
Ryan currently serves on the leadership council for the National Youth Transitions Center, has served as a member of the nGen Advisory Committee at Independent Sector and completed  the American Express Nonprofit Leadership Academy.
Ryan earned an M.B.A. from University of Maryland and a B.S. in finance from SUNY Binghamton. Ryan is originally from New York and resides in Washington, D.C with his wife Eila Sepulveda who is also a TWC alumna.