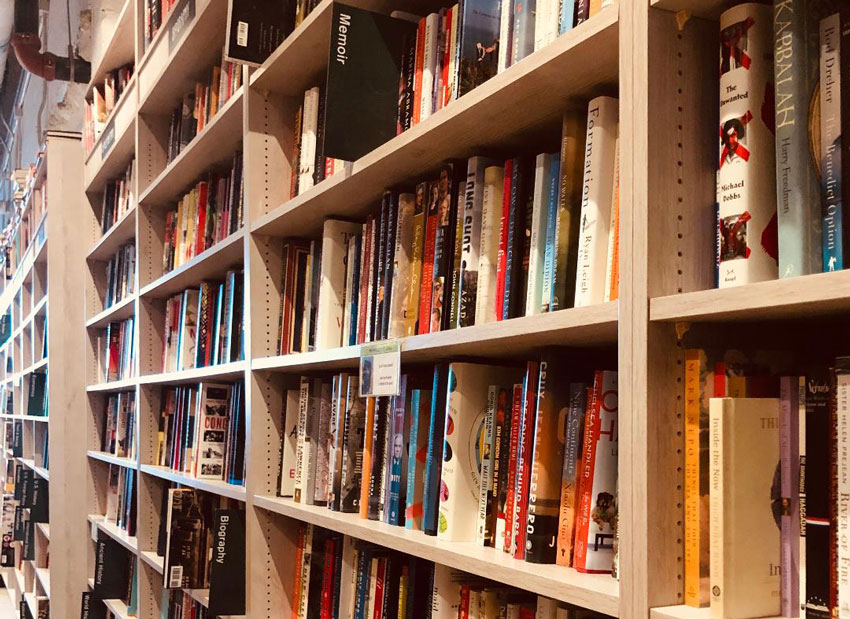 If you want the full experience of living like a Washingtonian, you should check out these popular bookstores around the city. 
Huge topics of conversation in D.C. revolve around history and politics. People in Washington, D.C. love to read! I read a lot before college, but once the busy life of college came, I stopped reading for fun. I decided to do something valuable with my free time while I'm here and explore some bookstores to get back into reading. Listed below are some great literary finds that are worth checking out when you are in D.C.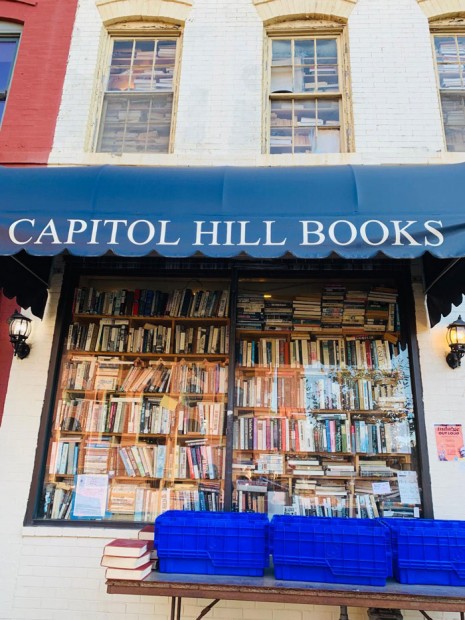 Capitol Hill Books
Capitol Hill Books is about a 40-minute metro ride from the Noma-Gallaudet station and right around the corner from Eastern Market. The building has an old vintage feel to it with three floors, one of which is the basement. You will see books crammed into shelves in every way possible, from floor to ceiling. Each room is a different section of books on almost every topic possible, from fiction and cookbooks to politics and everything in between. Almost every shelf in the store is a different genre to choose from. Even the bathroom has books!
I especially liked this bookstore because I could buy books without breaking the bank. Outside they have tubs full of free books. The books inside range in price, some under $5. This was a fun store to sit down and read while deciding which book to buy.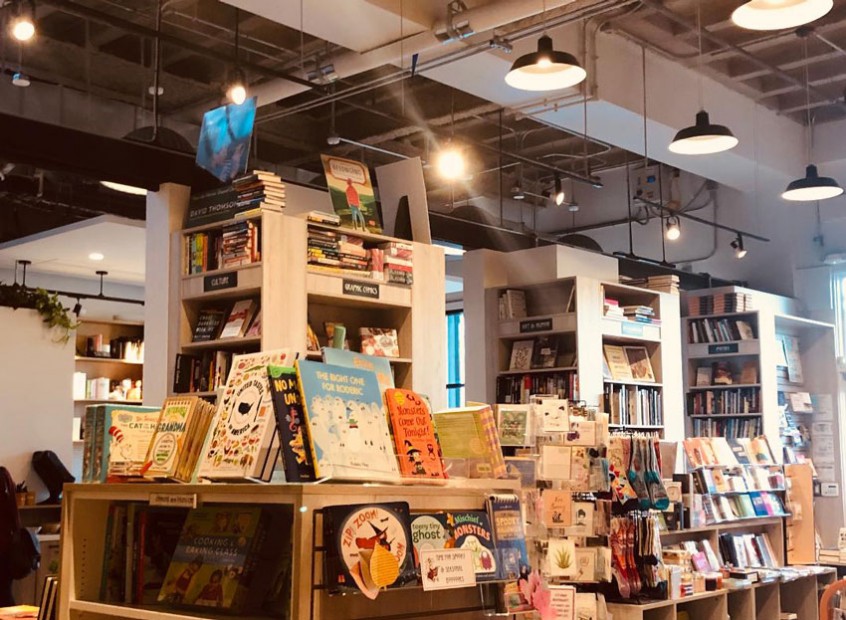 Politics and Prose at Union Market
There are three Politics and Prose locations throughout the city: Northwest, the Wharf and Union Market. I went to the one at Union Market. When you walk inside, to the left are the books and to the right is a coffee shop with some seating if you chose to drink coffee and read. They occasionally host speaker events, classes and book groups. Prices were reasonable and they have a section of "sale" books at a discounted price.
Another interesting thing about this store is that is has a little gift section with items such as planners, journals, socks, coloring books, mugs, etc. I liked this bookstore because they had so much more to offer than just books!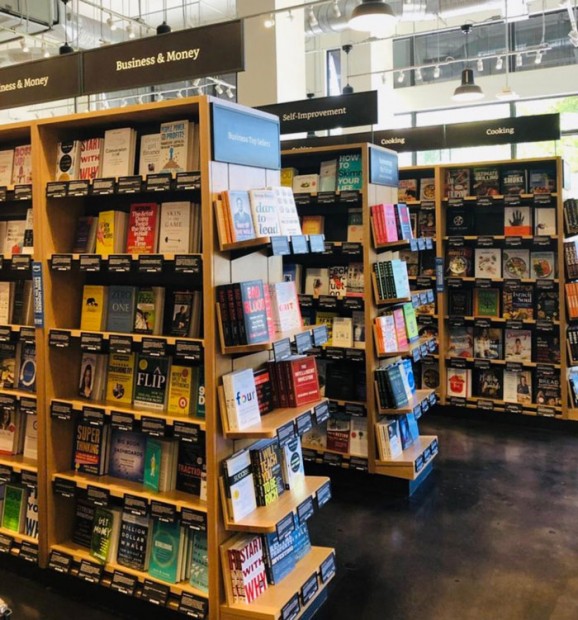 Amazon Books at Georgetown
This bookstore is located in an old historic neighborhood filled with lots of shopping and restaurants. Inside, the store has a much more modern feel. There is a huge variety of genres and a lot of recently published books compared to some other stores. It makes sense since its Amazon, of course. Aside from books, there is an array of Amazon electronics to check out, such as Alexa, Kindle, headphones and more.
One thing I liked about this store was the headings above different sections of books, such as "Popular Books in Washington, D.C." and "If you like this section you will love this section" and "Most-Wished-For-Books". They recommend books based on preferences. I enjoyed the atmosphere of the store while I picked through books.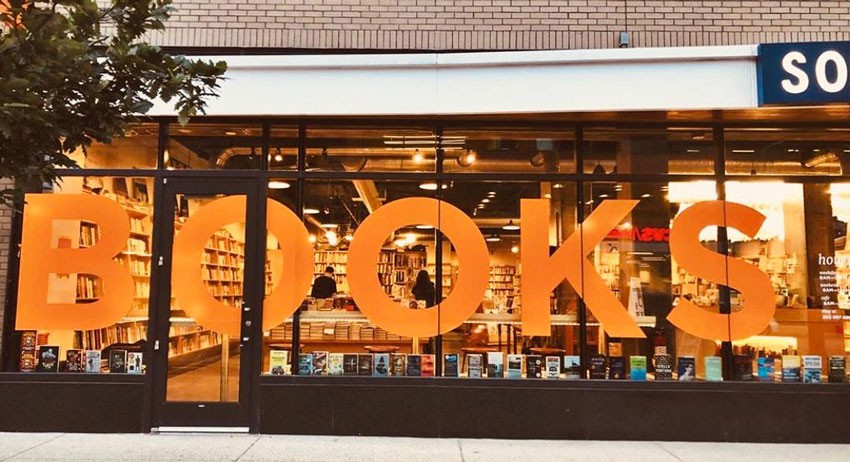 Solid State Books
Solid State Books is located on H Street, two blocks from the RAF. Aesthetically, this was one of my favorite stores to visit. It has a variety of seating areas throughout the store and decorative string lights on the walls. This store is open every day and has a large selection of fiction and nonfiction books. I found that some of the books were pricey, but overall still fit within my intern budget.
Another perk of this store is the coffee bar and gift section, similar to Politics and Prose. They also offer book club memberships for people of all ages. At this store I sat at the cafe while I skimmed through a nonfiction book about public policy.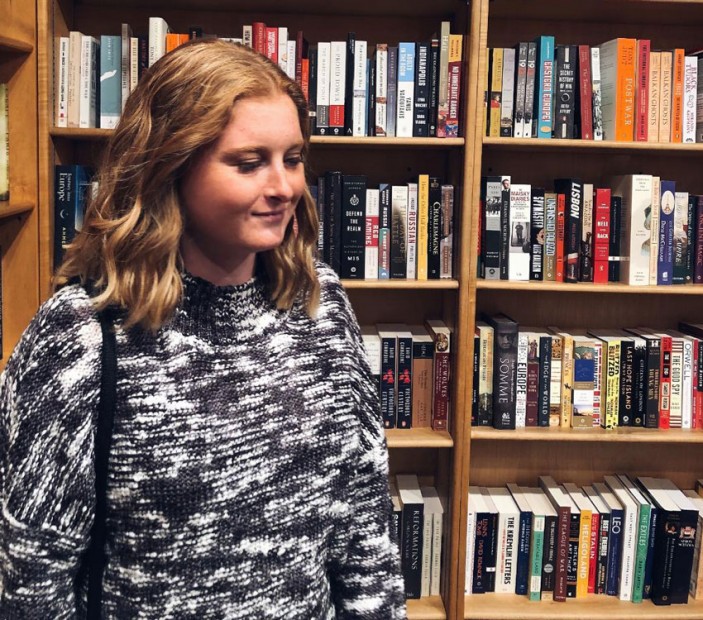 Kramerbooks & Afterwords
This bookstore is a local hotspot that is located in the Dupont Circle neighborhood. Inside, you will find a large selection of books that range from history and politics to arts and philosophy. A fun fact about this store: it was one of the first stores in the U.S to have a restaurant attached to it. 
On one side of the store seemed to be older books and the other more recently published, some D.C. related. I bought a memoir titled "Educated" here that has been a very interesting read that's kept me busy during my daily commute. 
D.C. is a highly thriving and intellectual city with very cool independent bookstores to check out. If you find yourself with nothing to do on a rainy day or want to check out something new around the city, I highly recommend exploring some of these bookstores. You never know what might spark your interest!