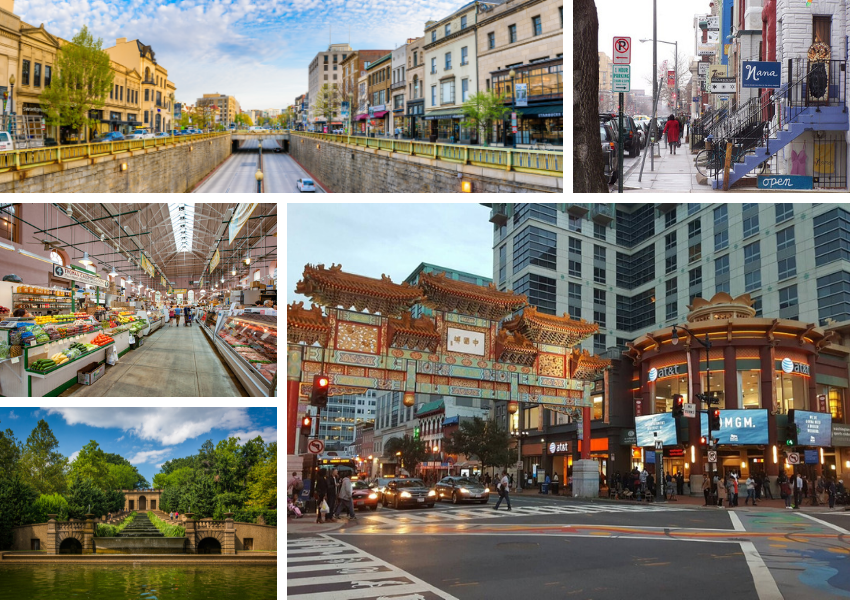 Whether you're planning to stay in D.C. for a few months, or a few years, now is the best time to start exploring what makes each neighborhood unique.
When someone mentions Washington, D.C. – what's the first thing that comes to mind?
Your brain may conjure up an image of the Capitol Building or the White House, a political staffer in a suit, carrying a briefcase power-walking to their 9 A.M. meeting with the President.
As you can guess, that's not quite all there is to D.C. It's a lively city home to almost 800,000 people with a plethora of unique communities in every corner of town. Though locals may sometimes dispute the names and boundaries, D.C.'s many neighborhoods are an aspect of the capital that simply cannot be missed.
Whether you're planning to stay in D.C. for a few months, or a few years, now is the best time to start exploring what makes each neighborhood unique. So, here are the essential neighborhoods every intern needs to visit at least once.
Capitol Hill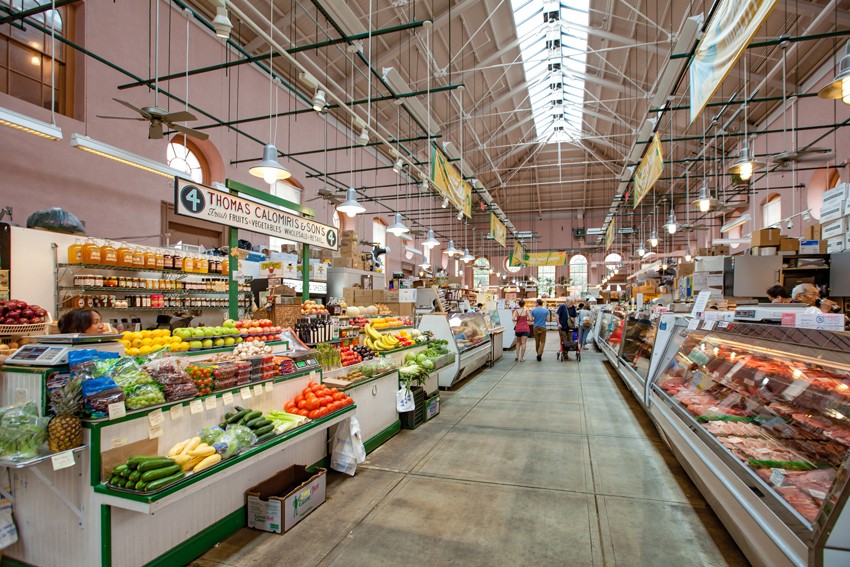 Commonly referred to as "The Hill," it's probably what you think of when you picture D.C. It sits in the shadow of the famous Capitol building and is filled with tree lined streets, brick sidewalks and gorgeous row homes. The Hill is mostly residential – home to many of D.C.'s young families and quite a few of D.C.'s most notable insiders (spotting a congressperson on their way home from work is not uncommon).
What To Do: Stop by on the weekend to check out Eastern Market, a farmers and flea market where you can find everything from fresh produce, homemade pies and ice cream, to a cool accessory for your apartment. Or, you could visit one of many local shops in the area to get your fill of books, candy or stationery. For a peek at how history is made in D.C., tours of the Capitol are free (provided you remember to book in advance).
Hidden Gem(s): There are lots of small parks tucked away in Capitol Hill. If you're looking for a quiet place to read, have a picnic or do some homework, don't overlook Capitol Hill's many public parks.
Dupont Circle

It is said that Dupont Circle is the D.C. neighborhood that "has it all" – a true blend of local haunts, historic sites and nightlife of all kinds. Come here around noon on a weekday and you'll find an eclectic mix of locals, visitors and workers.
What To Do: Dupont is home to Embassy Row, a collection of international embassies along Massachusetts Avenue that are housed in historic mansions. While the embassies are closed to the general public most days of the year, just looking at them is a perfectly fulfilling activity. After getting in all of those steps, you can unwind at some local D.C. stores and restaurants. Buy the latest release or a coffee at Kramerbooks and Afterwords Cafe, or browse some local art at Made in D.C.
Hidden Gem: The Mansion on O Street is a fascinating museum just off of Dupont Circle that is a can't-miss activity for anyone who loves exploring and decor.
U Street/Shaw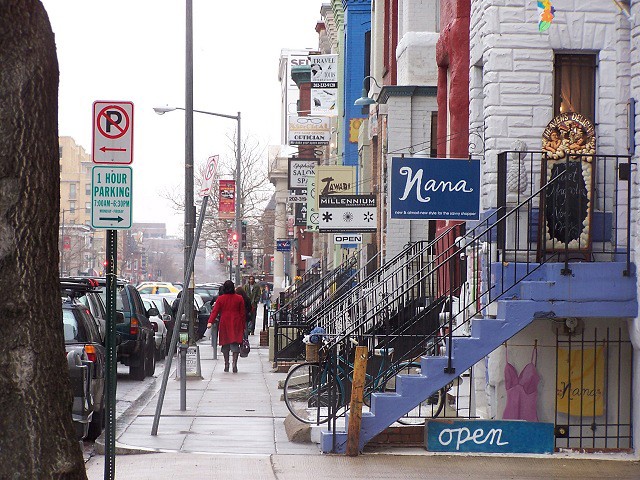 Music fans, take note: this is a neighborhood you may find yourself spending a lot of time in. The U Street/Shaw area is steeped in the history of jazz in D.C., formerly the home of Duke Ellington and presently the center of D.C.'s music scene.
What To Do: During the day, U Street is the place to go shopping, grab brunch at Fainting Goat or the Unconventional Diner or just sit outside with some Jeni's ice cream and people-watch the day away.
At night, make sure to book tickets to one of the many entertainment options in the area. You could see a comedy show at Washington Improv Theater or see your favorite artist at the historic Lincoln Theater or the 9:30 club.
Hidden Gem: The Unified Scene Theater is a small, up and coming venue that features local comedy acts in an intimate setting. They also offer classes to help you itch your funny bone.
Metro Center/Downtown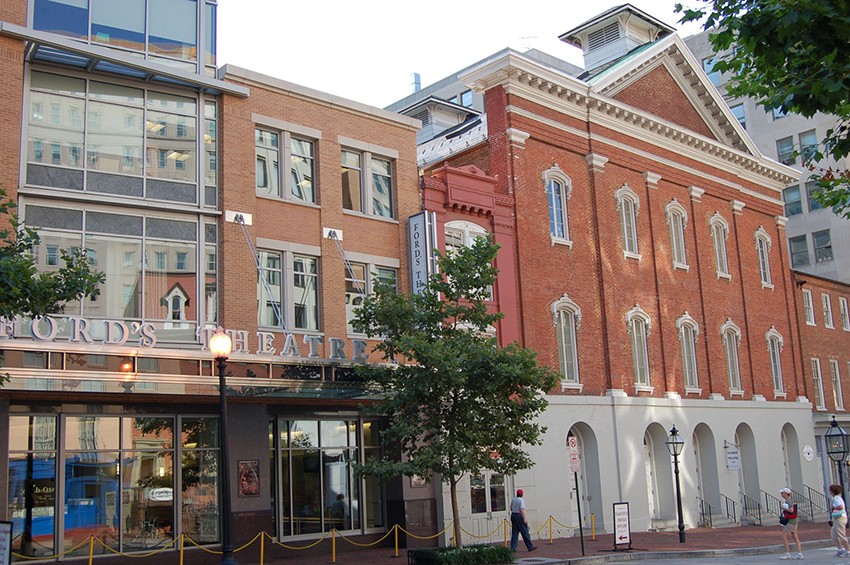 Metro Center is home to most of D.C.'s businesses. Some Washingtonians may think of Metro Center as nothing but the land of suits, but there's more to downtown than meets the eye.
What To Do: If you happen to work in Metro Center, don't underestimate the value of a lunch hour grabbing some grub from a food truck and sitting in Farragut Square people watching. In the post-working hours, however, downtown is the home of many of D.C.'s best happy hours (if you're of age) and plenty of nice restaurants to celebrate a long day of work.
On the weekend, check out the art installations at City Center, or get tickets to a play, musical or concert at one of the many theaters downtown. Ford's Theatre (where Lincoln was assassinated) offers daily tours of the historic site, but is also a working theater. History and a musical all in one day – what could be better?
Hidden Gem: E Street Cinemas is an 8 screen movie theater playing the latest indie releases and frequently hosting film festivals and screenings of upcoming films. There's no better way to end a long day at the office than a trip to the movies.
Navy Yard/The Wharf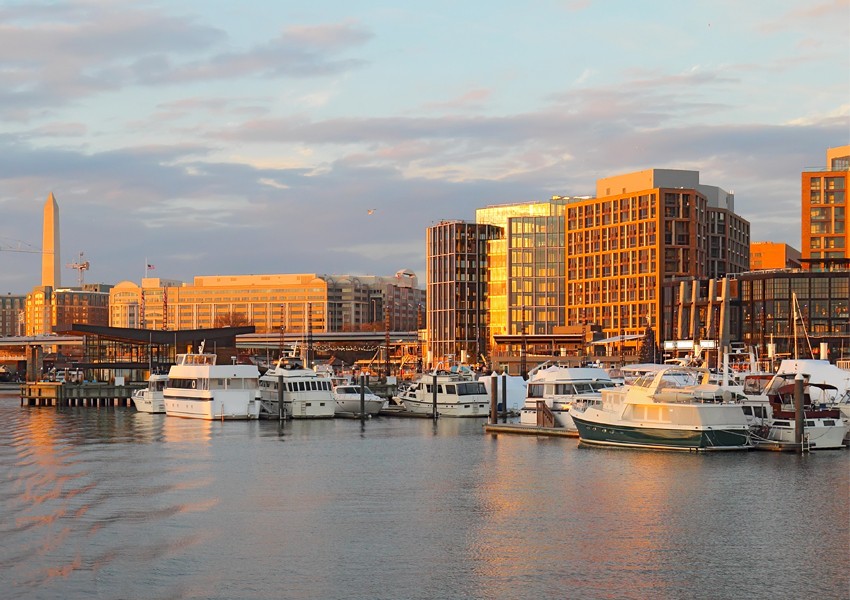 Located in the southwest corner of D.C. where the Potomac and the Anacostia rivers meet, Navy Yard and the Wharf are probably the spots with the most coveted real estate on the capital. This is where you'll find not only some of the best waterfront views in all of the capital, but a haven for sports, shopping and dining out.
What To Do: At Navy Yard, you'll find both Nationals Park and Audi Field – homes of the Washington Nationals and D.C. United, respectively. If you catch a Nats game, be sure not to miss the "running of the presidents," which involves the team's mascots (Abe Lincoln, George Washington, Thomas Jefferson and Theodore Roosevelt) running a race around the field.
Nearby Navy Yard and also on the waterfront, you'll find The Wharf. This bustling, brand new, riverfront neighborhood is the perfect place to do some brunching or walking with some water views. You can also catch a show at The Anthem or take the water taxi to Georgetown or Virginia.
Hidden Gem: The Maine Avenue Fish Market is a mainstay of D.C.'s riverfront and is the oldest continuously operating fish market in the country. A collection of floating barges that host dozens of fishermen showing off their latest catch. Grab fresh lobsters or oysters, or just take in the sights and smells. 
Georgetown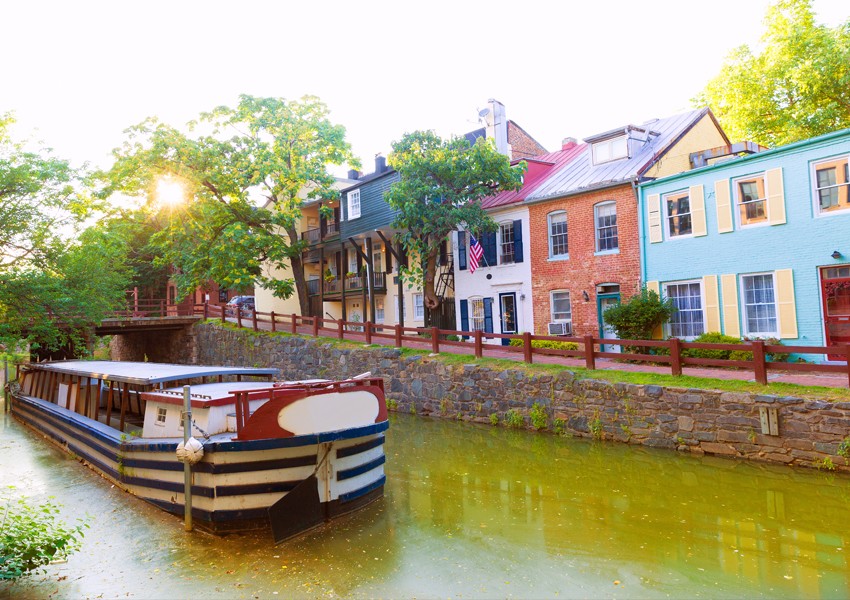 The cosmopolitan heart of D.C. – home to all of D.C.'s cutest, most Instagram-able antique stores, art galleries and traditional bakeries. One of the oldest neighborhoods in the capitol, this place is steeped in history and you could easily spend a whole day just taking in the architecture.
What To Do: Window shop both local stores and national retailers and sample some very famous cupcakes. Georgetown is another riverfront location so make sure you take in the views of Arlington and the Kennedy Center across the water. At night, spend an evening seeing the latest blockbuster in 3D or dining at some of D.C.'s finest restaurants.
Hidden Gem: Dumbarton Oaks is a mansion, museum, research center and sprawling estate all rolled into one property. Explore the museum, or just wander the grounds if the weather is nice. Bibliophiles, be sure to check out their libraries and archives.
Adams Morgan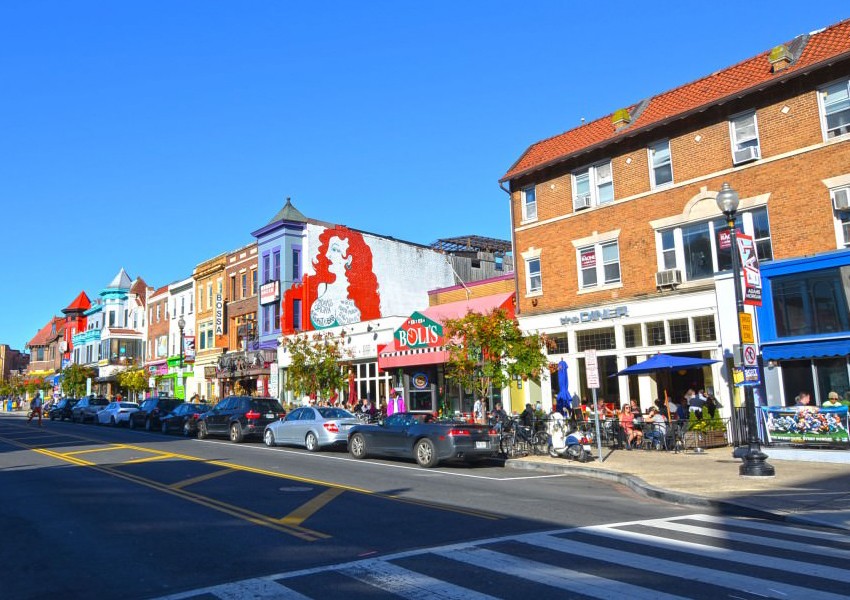 Some call it "AdMo," some call it…. well… that's the only nickname. Adams Morgan is a neighborhood known for its young populace and thumping nightlife. Off the central strip on 18th street, it's also home to tall, colorful row homes that are a feast for the eyes any time of day.
What To Do: We'll start with the obvious: Adams Morgan is the place to go for a night out with your friends. No matter your age, interests or tolerance for loud music, you'll find something to keep you entertained all night long.
From trendy coffee shops with live music, to cozy haunts for local jazz, all the way to multi-level clubs for dancing – believe us when we say you can't go wrong. No matter where you go, be sure to cap off your night with a Jumbo Slice or an empanada (D.C. late night staples).
Hidden Gem: D.C. Arts Center is a multipurpose art gallery supporting local, emerging artists in the area. You might find some comedy, poetry or improv in their performance space, or a photography showcase in their gallery.
Chinatown/Penn Quarter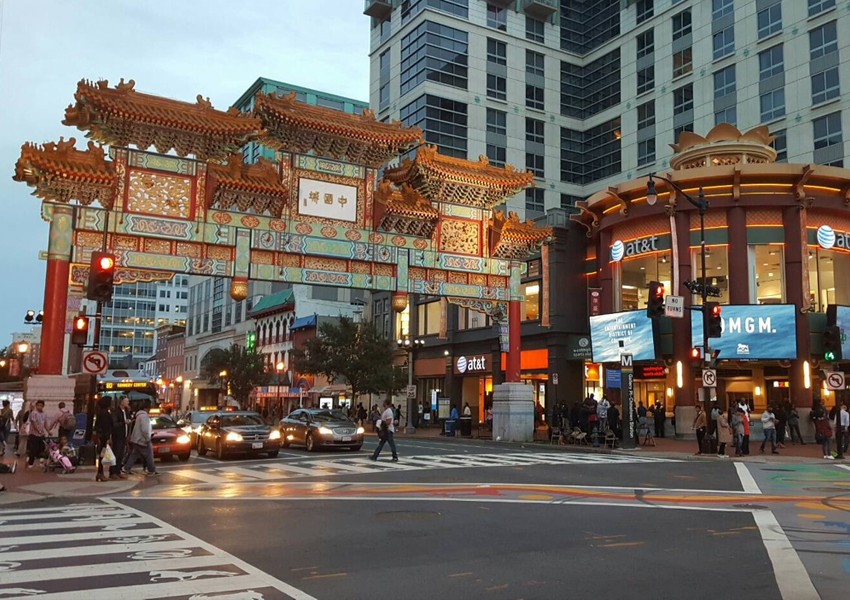 A hub of activity right in the middle of D.C. featuring the best of everything D.C. has to offer. You'll see plenty of locals and tourists here, because there's so much to do!
What To Do: This is truly the place to see the best of both halves of D.C. You can take a quiet walk in the National Portrait Gallery, play some arcade games, go bowling, see a movie or just people watch by the Chinatown gate.
Penn Quarter is also home to the Capital One Arena (though you may hear locals calling it by it's old name: The Verizon Center), the home of the Stanley Cup winning Washington Capitals.
Hidden Gem: You don't have to be an architecture nerd to have a great time at The National Building Museum. The building is an attraction in of itself, but a trip further into the building will reward you with a diverse selection of rotating exhibits all about spaces and how we use them.
Columbia Heights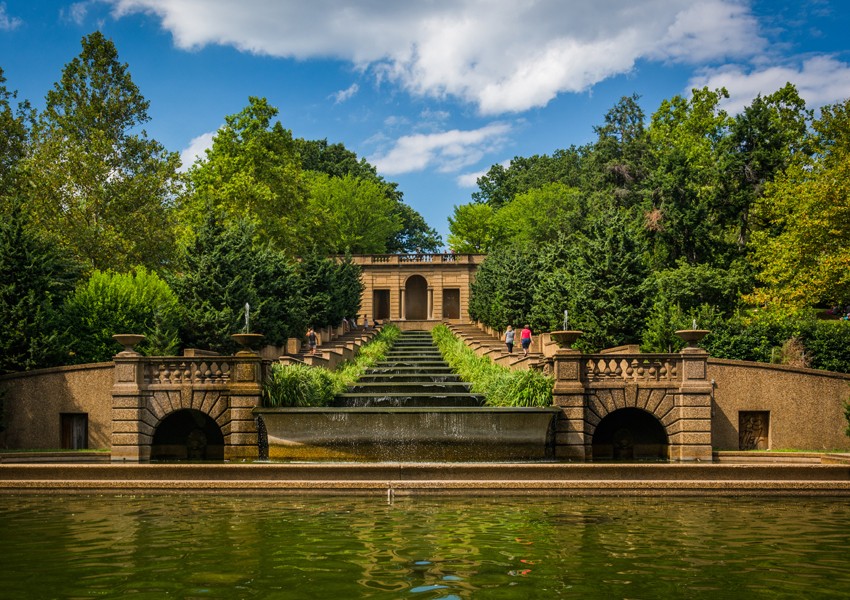 While mostly residential, Columbia Heights should not be ignored by the exploratory intern. Nestled in northwest D.C., this neighborhood houses longtime D.C. mainstays and young professionals alike and is the perfect place to get the flavor of what it's like to be a true local in Washington.
What To Do: This is the place to go and support a local business. You could find some specialty ingredients at an independent grocery store. Or, spend the evening at Sun's Cinema, an independent movie theater with a new screening every day. For the shopaholic, there's a brand new shopping center right outside the Metro where you'll find lots of your favorite national retailers. And, of course, you can scarcely go two blocks without finding a great "hole-in-the-wall" restaurant.
Hidden Gem: Meridian Hill Park is one of the largest enclosed parks in D.C. There are fountains, statues, and plenty of patches of green to enjoy.
Ready for your D.C. internship experience?
Spend a summer or semester as an intern in Washington, D.C., gaining real-world experience and building a plan for life after college.