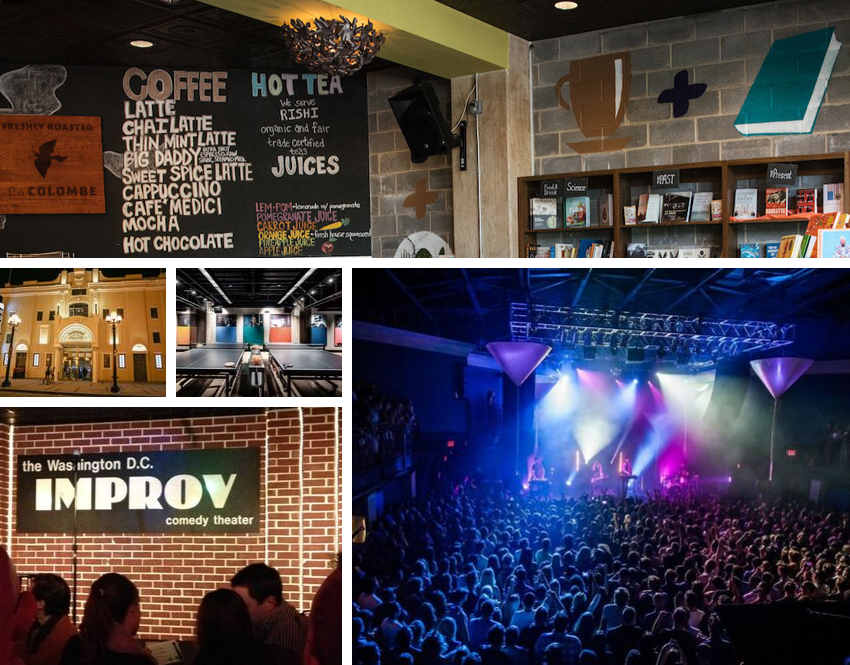 If you want to become more than a tourist in Washington, D.C., plan a visit to one or more of these destinations.
When I first considered spending a semester in D.C., my mind was filled with thoughts of Capitol Hill and rooftop happy hours. Now that I have been here for a few weeks, I have realized that D.C. has so much more to offer, from sports to music to comedy. If you're looking for a chance to explore D.C. culture and entertainment, here are a few places to check out.
Busboys and Poets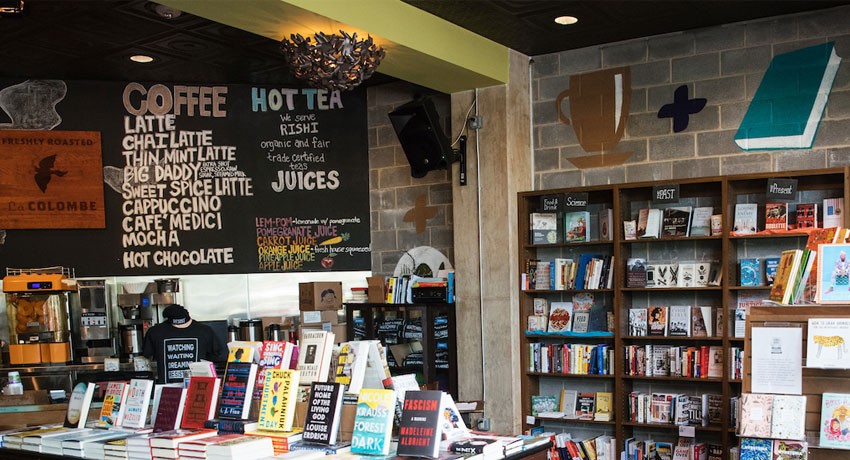 Busboys and Poets is a local chain of restaurant-bookstore-entertainment venues in D.C. The location at 14th St. and V has become a favorite spot of mine in D.C. The restaurant describes itself as a community space for people of all cultures to meet. Each location hosts a weekly open mic night where slam poets, comedians, and musicians can all perform for a welcoming and accepting audience. There are also monthly 11th Hour Poetry Slam competitions, American Sign Language open mics, and other events. If open mic nights are not your thing, Busboys and Poets is also known for its really tasty food - I recommend the mac and cheese!
D.C. Improv Comedy Club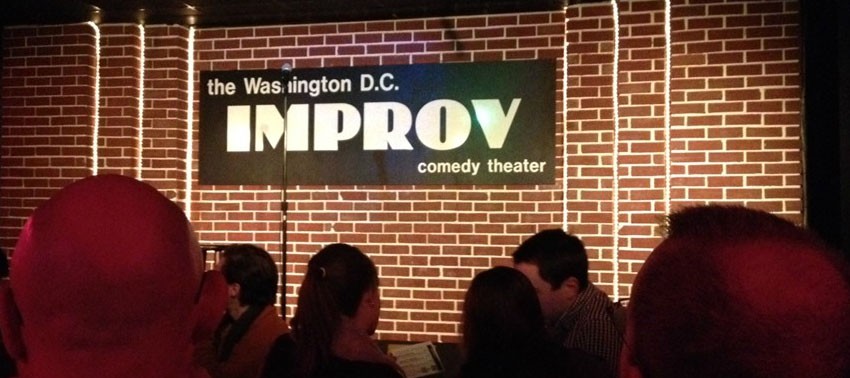 Are you interested in testing out your comedy chops? Or do you just need a good laugh? The D.C. Improv Comedy Club is a restaurant/Comedy Club near Dupont Circle where you can attend shows of touring comedians and see amateur comedians test out their skills at open mic nights. This is definitely a great place to attend for a fun night out with friends!
The Anthem and the 9:30 Club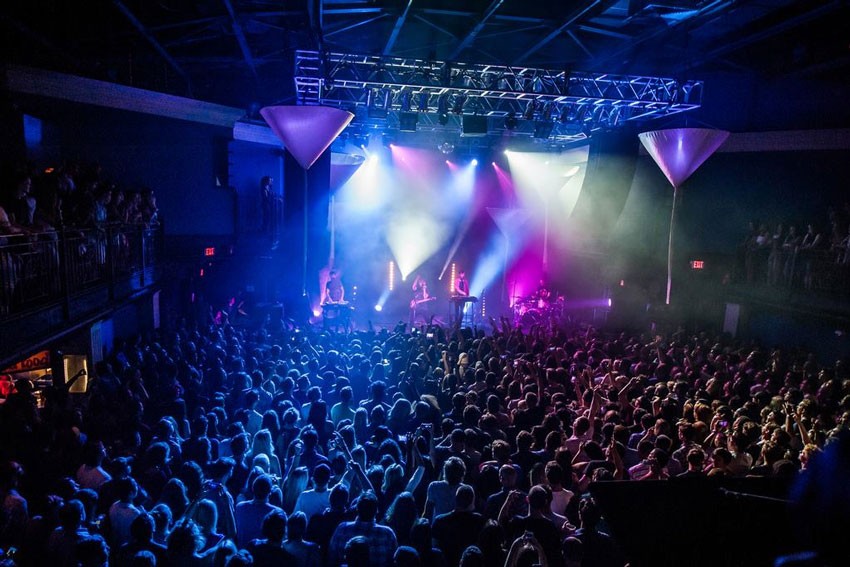 The Anthem is a major concert venue at The Wharf, with a constant rotation of popular artists, including Sara Bareilles (who I will be seeing In November). The Wharf is right by the Washington Channel, so you can enjoy the view of boats going by before seeing an exciting show at one of D.C.'s largest concert venues. 
The 9:30 Club is not only a concert venue, but a nightclub located in the famous U Street Corridor known for its jazz, bars, and restaurants. If you show up early you can hang out at the bar and be one of the first to pick a spot when the house opens. The 9:30 Club is one of the most famous venues in the country due to its intimate vibe!
The Howard Theatre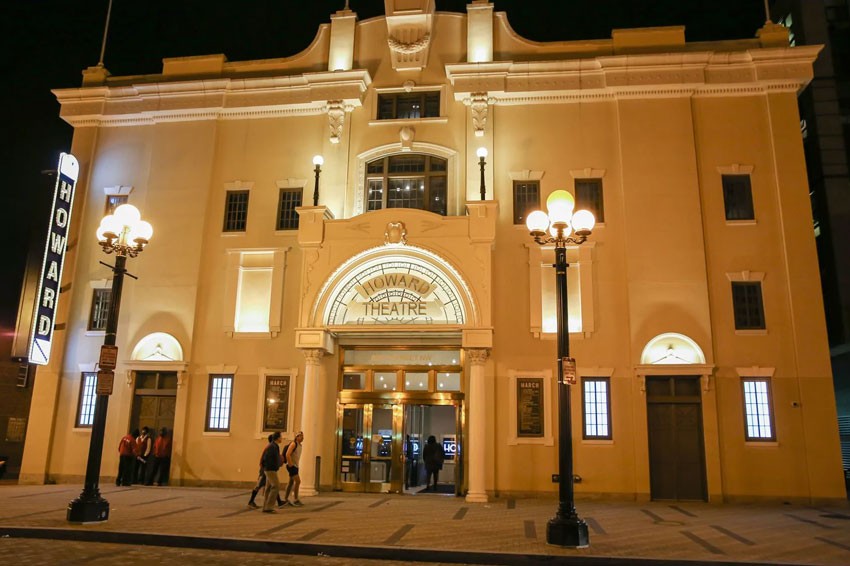 The Howard Theatre is over 100 years old and is listed on the National Register for Historic Places. This theatre has a history of featuring African-American artists, such as Duke Ellington and Ella Fitzgerald. After closing for a few decades, the theatre reopened in 2012 and features all types of musicians who play everything from jazz to hip-hop to pop. Come here to experience the history and stay for a good time!
SPIN Washington DC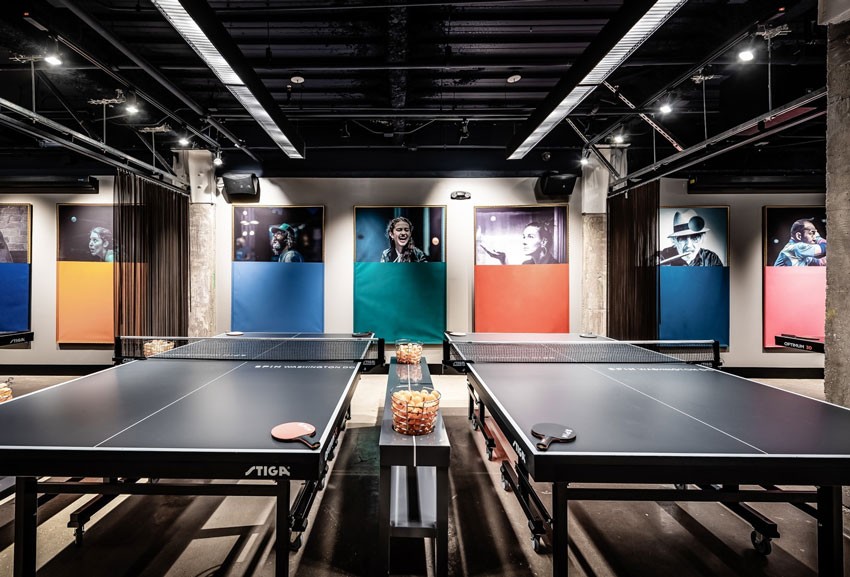 If you're looking for something unique, check out SPIN Washington D.C., a place to play ping pong with friends. You can rent out a ping pong table for an hour and order drinks and food while competing! SPIN also offers a happy hour menu, exhibition matches on Friday nights, and ping pong communal classes!
Every intern should take the time to explore the many free museums and monuments offered in D.C. But if you want to become more than a tourist of this great city, I highly recommend exploring the many exciting venues and events to experience D.C. culture and become a real community member.