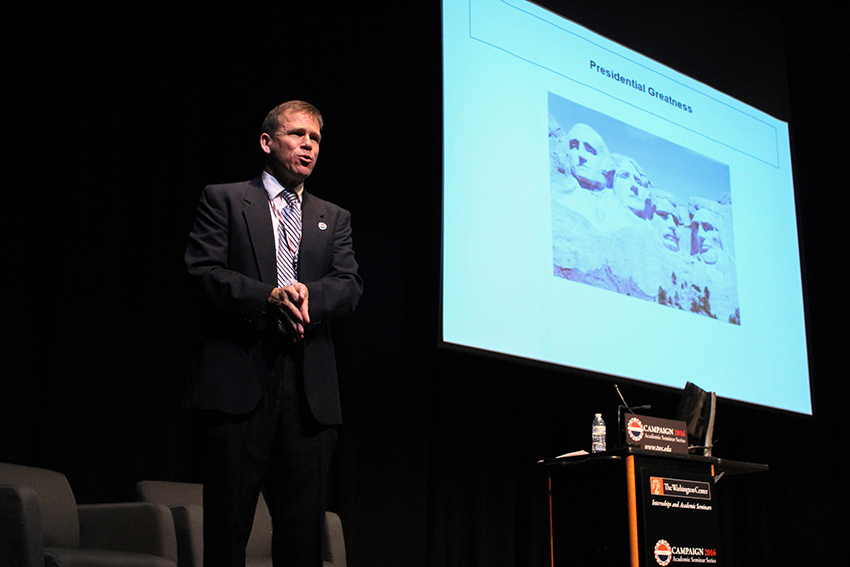 Dr. Brendan Doherty, professor of political science at the United States Naval Academy in Maryland, brings an intimate knowledge of the organized chaos awaiting attendees at the 2020 Republican National Convention in Charlotte.
Brendan Doherty, professor of political science at the United States Naval Academy in Maryland, will be Faculty Director for The Washington Center's Republican National Convention 2020 seminar. The party conventions are the culmination of what is sure to be a momentous presidential primary season. This seminar will take students and faculty leaders into the host city as history unfolds.
Dr. Doherty spent his early years in New Hampshire, the first state in the presidential primary race. His love of politics harkens back to a wintry day when, as a six year-old boy, the former and (at the time) current governors of California Ronald Reagan and Jerry Brown, respectively, speak at two separate events in his southern New Hampshire hometown. Upon returning to the state for college, he watched presidential candidates trek through the Dartmouth campus as President Bill Clinton gave a commencement address and Senator Bob Dole spoke in front of a fraternity. It's little wonder he reports having "long been fascinated with politics in general and presidential politics, in particular."
TWC spoke with Dr. Doherty shortly after he was selected as Faculty Director. Having served as the Faculty Director in Cleveland for the 2016 Republican National Convention Seminar, he brings an intimate knowledge of the organized chaos awaiting attendees in Charlotte.
I chose to be faculty director for TWC's Republican National Convention Seminar in 2016 because it presented a rare opportunity to both teach about and observe a convention up close. And I chose to return in 2020 because TWC runs a top notch operation.

Dr. Brendan Doherty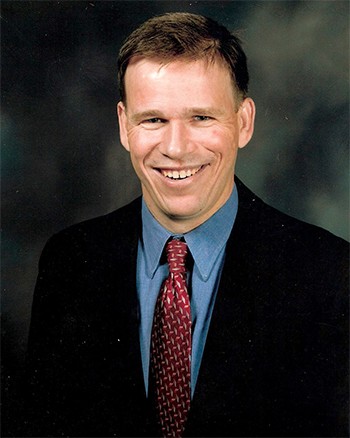 Why the convention portion of TWC's Campaign 2020 seminar?
I'm captivated by conventions and began really studying the presidency in grad school, soon after the 2000 election. The conventions once operated as real decision making venues where nominees were chosen by party leaders and have migrated into serving the party - and the nominee as standard bearer - amidst choreographed pageantry, controlled messaging and healing of party wounds following what is often a long and divisive primary campaign. The conventions allow the nominee to dominate media coverage and control their narrative as the general election kicks off in earnest.
I chose to be faculty director for TWC's Republican National Convention Seminar in 2016 because it presented a rare opportunity to both teach about and observe a convention up close. And I chose to return in 2020 because TWC runs a top notch operation. I want students and faculty who participate in this seminar to understand who the electorate nominated depends on complex rules that vary across states, both within and across parties. I'm quite excited about the opportunity to witness and teach a historic convention in what will be a pivotal and consequential election.
What aspects of presidential campaigns or national politics are you most excited to share with participants?
While many people tend to focus on the daily controversies of politics, I want students, as citizens of this country, to understand how the rules of our political system shape and produce the outcomes that we see. One of our goals is for participants to understand both how the 2020 convention operates and how what happens in Charlotte fits into the broader story of national conventions through the years. There's a rich national convention history in America filled with dramatic machinations that have helped set the course for presidential election campaigns. We should focus not just on 2020, but on how we got here - how 2020 is both similar to, and perhaps a departure from, the dynamics of national conventions that we've seen in the past.
What we did in 2016 that we aim to do again in 2020 is bring together a mix of top presidential election scholars and practitioners who have been part of the convention experience. They will offer unparallelled firsthand insights into the practical politics at play. That combination of experts is among the things I think makes TWC's program so valuable. It combines a rich and rigorous academic curriculum with unforgettable experiential learning opportunities and insights that students will remember for years to come. In terms of practitioners, the TWC team does a fantastic job of bringing in people who have on-the-ground convention experience. In 2016, we had folks who were key political advisors, the chief of police talking about convention security and young volunteers with the party who were getting to play surprisingly important roles in the convention.
How do you connect your passion for politics to students who are just beginning to participate in the electoral process, in general, or the national party convention, specifically?
If I were to describe my teaching style, I would start with unbridled enthusiasm. That enthusiasm tends to be contagious. I am quite passionate about learning about the political process and that does tend to spread and to be taken up by the students. I try to make sessions interactive so that it's not simply a one-way transmission of information. I hold participatory sessions where students don't just passively receive information, but rather engage in thoughtful discussion. I challenge them to think about how politics in general, and conventions specifically, work. I really try to bring alive for the students why politics and conventions matter: how the rich history of conventions and the dynamic role that conventions play in presidential campaigns are really at the heart of understanding presidential elections, how they turn out, and how choosing our national leaders functions.
One lesson I want all students to take away is that politics and political involvement at the highest levels are not only for people who are somehow different from or better positioned than they are. The people who get involved in politics at the highest levels tend to be ambitious and hard-working, and many of them don't have many political connections at all when they start. One thing I really want to convey is the political process is a lot more open for people without connections to get involved than people assume. We highlight that by bringing in a wide-range of political speakers that can serve as inspiration for students as they consider their own political futures.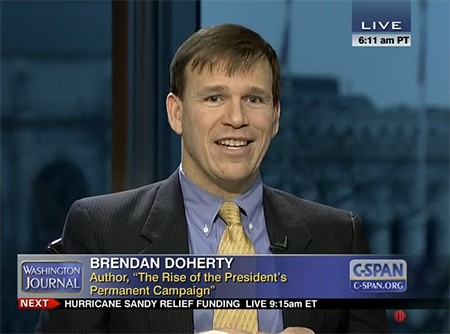 What can students and faculty leaders expect to take away from the Campaign 2020 convention seminar experience? Is there a specific event or activity connected to the convention or Charlotte you look forward to sharing?
They can expect to take away a deep understanding of the role of national conventions in modern presidential campaigns and an experience they'll remember for a lifetime. The TWC program is so worthwhile because they combine academic rigor with experiential learning in a way that is incredibly effective. We have a first week dedicated to the academic experience, cultivating deep understanding of important dynamics surrounding political conventions and then students take that knowledge base into week two when the actual convention is taking place and they are doing fieldwork that gives them remarkable exposure. One on its own would be valuable. But the two together bring an unparallelled academic and practical experience that is tremendously enlightening and memorable.
The DNC in Charlotte in 2012 got good reviews. Based on 2016 in Cleveland, the chance to see the actual convention site and the surrounding area is quite valuable. Being there gives you an understanding of the logistics that go into putting on a convention, the security perimeter that must be set up and all of the complicated planning involved to pull off the convention from the operational perspective that you can't get elsewhere. Charlotte is a vibrant and dynamic city in a state that is increasingly consequential in presidential elections. It was a fairly safe state for a long time and then-Senator Obama became the first Democrat in decades to win it in 2008. And it was hotly contested in both 2012 and 2016 when Republicans won it. I'm excited to be there.
I ask students when they study presidential campaigns to not do so through the lens of their own political preferences but rather to think about how political systems work and who has power and influence and why. And that's what I try to do through the convention seminar as well. I try to provide all students regardless of their political inclinations with an academic experience that provides them with an objective understanding of our political system. At Inside Washington 2019 one of my RNC students was there and she told me the convention seminar was a transformational event for her and that she was grateful for the experience she had in 2016.