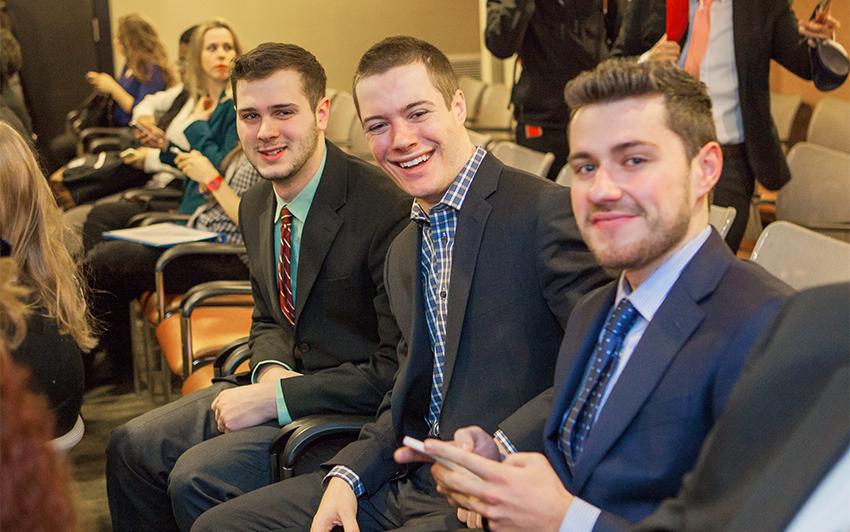 With the spring semester quickly drawing to a close, students are preparing for their next step post-TWC. Many will return to school for one final push as they approach their upperclassmen years, others will jump right into the job market.
For some students, the path to D.C. was a long journey. Some are veteran interns looking to bolster their resumes, others have never even been to D.C. before this semester. TWC caught up with four of these students for a look back at what they have accomplished this semester and what their future holds.
Interns from Around the World
Deeksha Machhral, a student at Amity University, India and intern at Department of General Services-Eastern Market, is one of more than100 international students at TWC this semester. Machral described how challenging it was to not only overcome the fear of leaving your home country for a semester, but interning in the most powerful city in the world.
"What brought me to D.C. was my desire to go outside of my comfort zone. I was surprised to feel so welcome here - D.C. is the capital of the world, its intimidating when you first get here."
Nikolas Pinto, a student at Universidade Presbiteriana Mackenzie, Brazil and intern at the Brazil-U.S. Business Council, chose TWC because he wanted to experience professional development and enjoy American culture within one complete experience.
"I always knew that someday I would go to D.C. I came to the U.S for the first time in 2010 and my appetite for American culture grew even more. Coming to D.C. only assured me that I chose the right path. If there is one place on earth that lives and breathes the word "international" it's D.C.
Why D.C?
Phillip Crump is a student at St. Lawrence University, N.Y and intern at Office of Rep. Elijah E. Cummings (D-MD). Crump is no stranger to politics, having already interned with Rep. Cummings prior to TWC. Like many who came of age in the midst of the great recession, Crump says that improving the economic conditions of his community is an essential life goal.
"D.C. is where things happen and I want to be a part of that. Having a concentrated area of study at TWC and getting experience in the issues I care about is how I can take the next step as a future policy leader."
James Marsh, a student at Gannon University, Pa and intern at Akerman Senterfitt, echoed the same sentiment as Crump. This semester was more than a professional endeavor, it was a personal one.
"For me, coming to D.C. was all about learning how this process works, how we get from elections, to policy, then to action. I've always known that I will have to make opportunities happen myself, they won't just come to me. No one is there when you graduate to welcome you to the real world, you have to find an entry point yourself."
View highlights from spring 2015