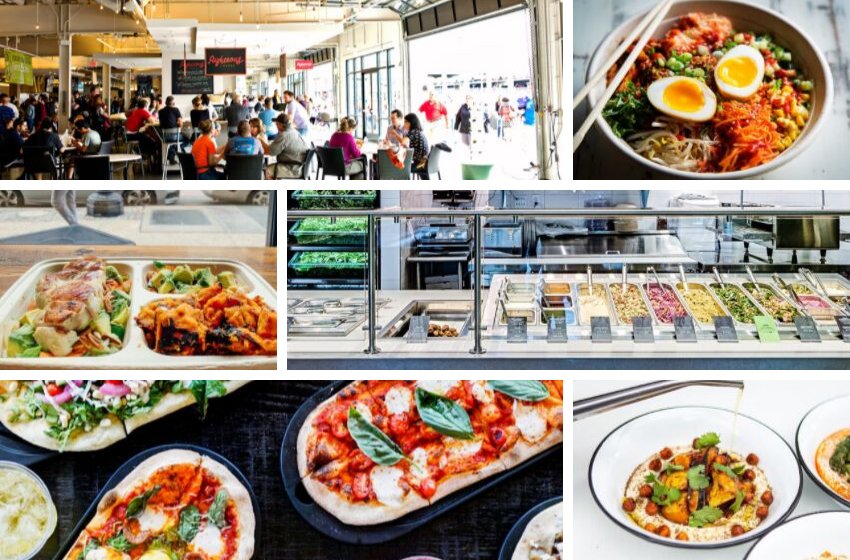 If you're allergic to gluten or dairy, Washington, D.C. offers many allergy-friendly options. 
Are you allergic to gluten and/or dairy? Feeling anxious about options for eating out while interning in D.C.? I felt that same anxiety before I came to The Washington Center. Fortunately, I found that there are many options for people with gluten and dairy allergies. Here I'll share some of my favorite places with you!
Roti Modern Mediterranean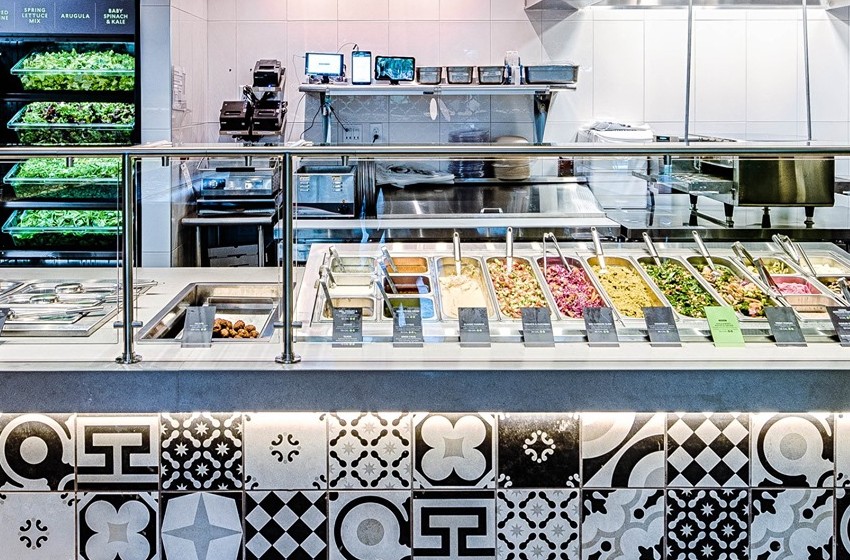 Roti is my favorite place to get Middle Eastern food—I usually eat there three days a week. You can make your own pita wrap, rice bowl or salad. You can find Roti everywhere in D.C., but the closest to the RAF is in NoMA. It's the only place I've been where I'm able to get gluten-free pita, and it's prepared separately from the wheat pita, so no fears about cross contamination. Their menu has gluten-free and vegan labels, which makes ordering easy. I would absolutely recommend Roti to anyone who is gluten-free and needs to eat at a place that is easy to find no matter where you are in D.C.
Little Sesame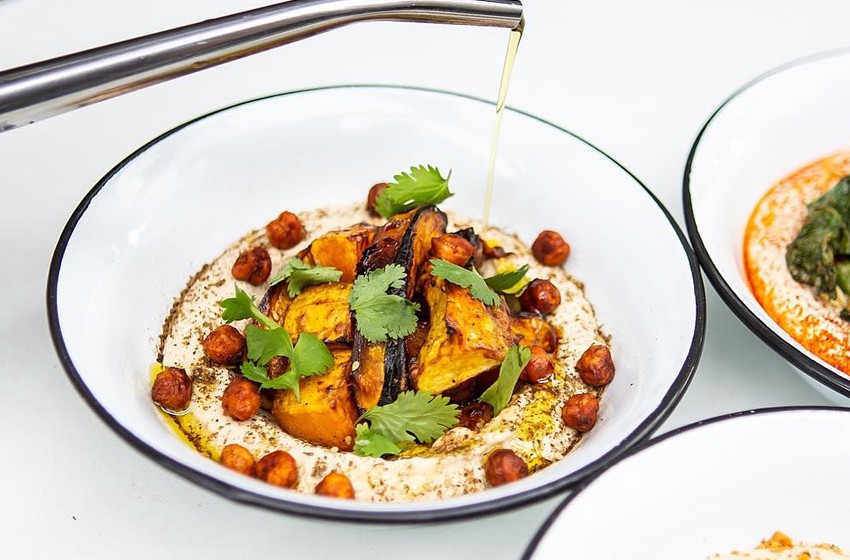 Little Sesame specializes in hummus bowls, pita sandwiches and dairy-free soft serve ice cream. They have locations in Chinatown and Foggy Bottom. A couple coworkers and I go to Little Sesame once a week because it is incredible. The menu has gluten-free and vegan labels (they only have dairy-free specific labels for the ice cream). All of the hummus bowls are dairy-free. The sandwiches and side pita they put with the hummus bowls aren't gluten-free, but you can make the hummus bowls gluten-free by substituting pita with cucumbers. The Keep It Classic hummus bowl and the ice cream are out of this world. 
Farmbird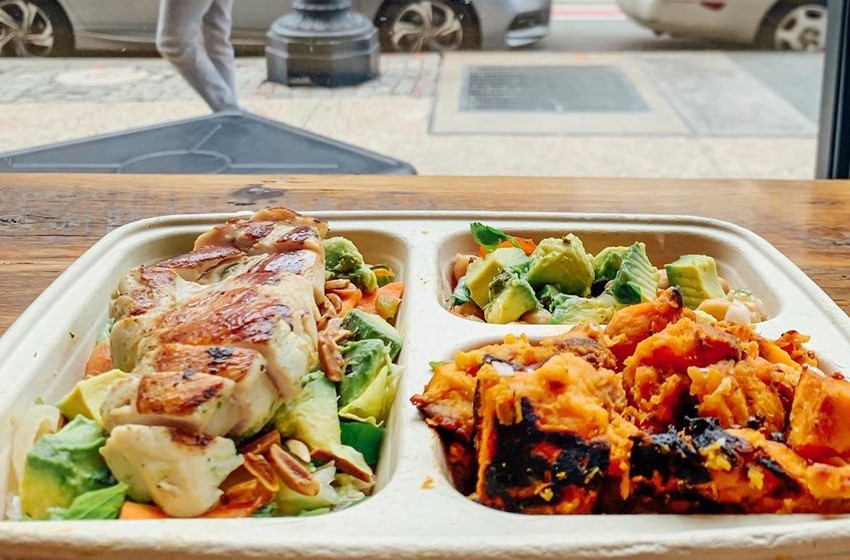 I have a tradition of eating at Farmbird every Friday for lunch after LEAD. Farmbird is definitely the place to go if you're like me and love anything with grilled chicken. Farmbird is a grilled chicken restaurant committed to serving high-quality, humanely raised chicken. The menu has gluten-free and dairy-free labels. You can choose between various grilled chicken plates over brown rice with sides, salads and sandwiches. My favorite dish is the avocado basil chicken with kale and avocado chickpea salad.
Seoul Spice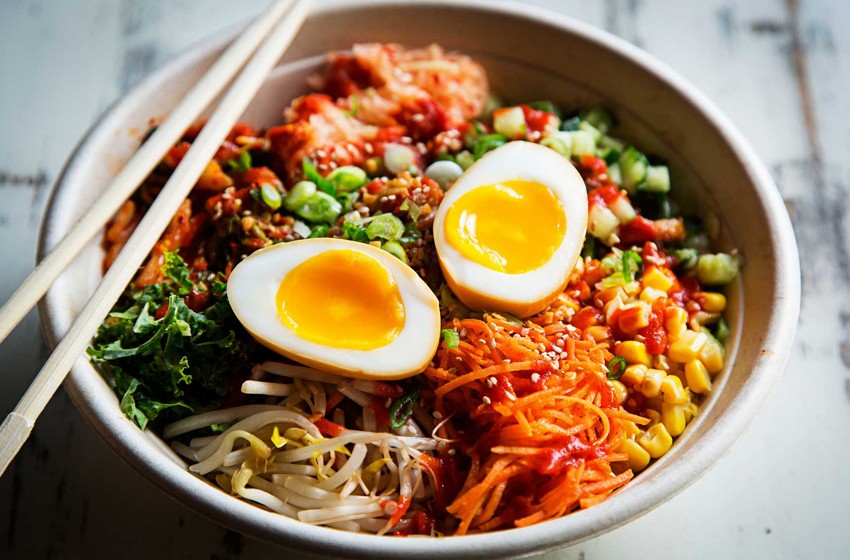 Seoul Spice is a Korean eatery that is 100% gluten-free, so people with celiac don't have to worry about cross-contamination. The closest Seoul Spice to the RAF is in NoMA. You can make your own rice bowl, korrito (Korean burrito), Korean street tacos or salad. You choose between white or purple rice, pick your protein, and add as many veggies as you want. I highly recommend the purple rice; I didn't know that existed until I went there. Only a couple sauces are dairy-free, but it's very easy to avoid dairy. Seoul Spice is a great choice if you want to get your food quickly and eat in a quiet area.
&pizza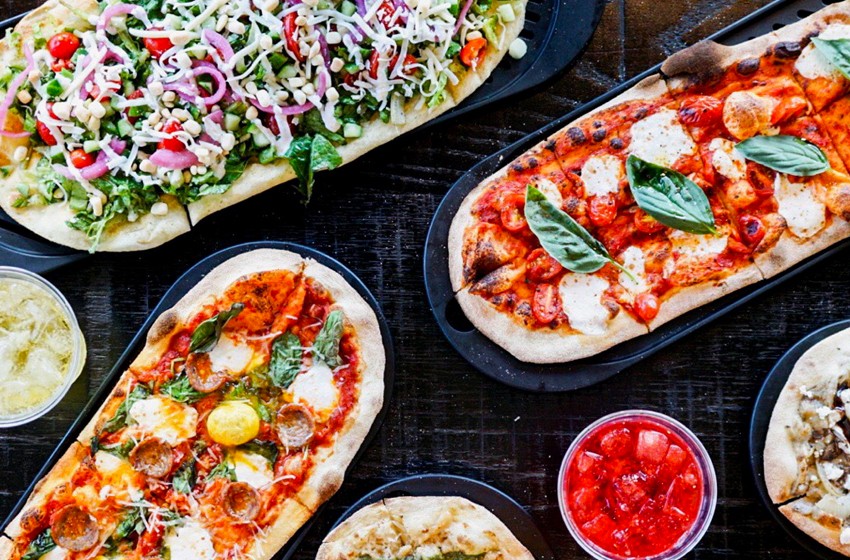 &pizza is a fast-casual pizza chain is everywhere. There's even one in Union Station! Unlike most pizza places, they have both gluten-free pizza dough and dairy-free cheese. Cross-contamination can occur, but the staff will let you know and ask if that is okay. You can make your own pizza or choose a signature pizza instead. For GF pizza, &pizza is your best bet.
Union Market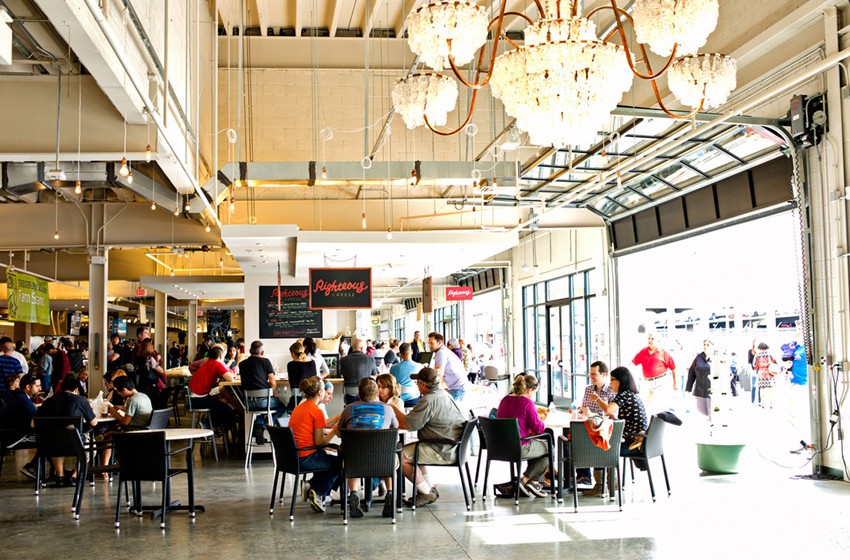 Union Market has a collection of eateries, restaurants and stores close to TWC. I was happily surprised to discover that there are many places where I can eat! My top recommendations are DC Dosa, Arepa Zone and La Petite Lou Lou. DC Dosa specializes in dosas (Indian lentil crepes) filled with potatoes and vegetables that are 100% gluten-free and dairy-free. Arepa Zone is a Venezuelan eatery that makes gluten-free arepas (patties filled with chicken, meat, cheese and more) and patacones (plantain sandwiches). La Petite Lou Lou makes gluten-free crepes. I go to those three places every weekend now because there are so many options for me all in one place.  
Happy food exploration!