Chief Marketing Officer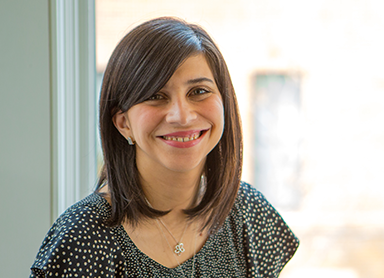 Carmenchu Mendiola, M.A., has more than 18 years of experience in corporate identity, brand management, strategic marketing and digital strategy. She leads The Washington Center's institutional brand and assists TWC's leadership in the development and execution of integrated marketing campaigns for a diverse group of audiences. She is also responsible for managing TWC's PR/media relations, crisis communications and the organization's digital strategy.
Carmenchu led a full rebranding strategy for TWC that included research, positioning and a complete overhaul of TWC's visual identity. 
Her work has been featured in two books: Building Better Brands: A Comprehensive Guide to Brand Strategy and Identity Development by Scott Lerman and SPIKE your Brand ROI: How to Maximize Reputation and Get Results by Adele Cehrs.
Carmenchu is also a pro bono consultant for the Taproot Foundation, helping other nonprofits achieve their marketing and communications goals.
She is an alumna of TWC's Internship Program and received an M.A. in Strategic Marketing, as well as a B.A. in Communications. Carmenchu is originally from Mexico and lives in Washington, D.C.
Carmenchu's expertise includes:
Branding Strategy
Corporate Identity
Public Relations
Online and Social Media Strategy
Marketing Materials and Publications
Integrated Communications Strategies