President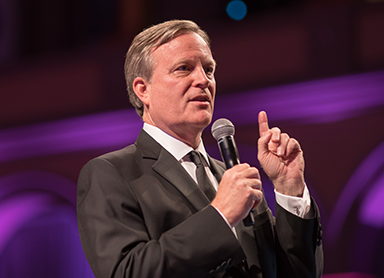 Chris Norton is a dedicated leader focused on driving new strategies for enhanced learning and social awareness into secondary and post-secondary education. Following a successful career in business, Chris has made the most of his expertise, leadership skills and passion for service by channeling his focus into active and productive roles with a number of educational institutions. His positions as Chair or Vice-Chair of the Boards of The Washington Center, Haverford College and Loomis Chaffee have allowed him to expand his interests across a wide range of educational issues and operational goals, as well as engaging directly with students.
Norton's leadership skills were developed during a nearly 20 year career at Goldman Sachs, joining in 1987 as a corporate bond product manager. After managing a number of the firm's businesses in London, Tokyo and Frankfurt, Norton was promoted to partner in 1994. After returning to the U.S. in 1996 he became a managing partner and, in 2000, was named head of the company's America's Institutional Business Development Group. In this capacity, he oversaw the investment needs of some of the nation's largest and most sophisticated institutional clients, including CalPERS, General Motors and the World Bank. Prior to joining Goldman, Chris was a vice president in the Corporate Bond Department for Salomon Brothers, based in both New York and London.
Over the past decade Chris has served on the boards of a number of charitable organizations and private companies. He has served since 2004 as Chair of the Board of Trustees of Loomis Chaffee, a renowned New England boarding school in Windsor, Connecticut. In this role, he has worked closely with the Head of school and key administrators to execute a bold new strategic plan. One initiative was the founding of the Norton Center for the Common Good. This innovative academic center gives students the tools to make wise, ethically-sound decisions to sustain them throughout their college, professional and civic lives.
Chris has also served in a variety of leadership roles with Haverford College in Pennsylvania, including Board Manager since 2004, Vice Chair from 2009 to 2015, and Chair of the Long-Range Planning Committee. In addition, he co-chaired the school's fundraising campaign with Hunter Rawlings III, a Haverford alumnus and past president of the Association of the American Universities.
In 2003, Chris joined the Board of Directors of The Washington Center. He has served as Co-Chair of the Development Committee and Comprehensive Campaign (which raised $16.3 million against a goal of $15 million), Vice Chair and member of the Executive Committee, and Chair of the Strategic Planning Committee through 2015. At the request of the Board of Directors, Chris has spent additional time at TWC over the past two years to deepen his knowledge of the organization and broaden the Board's liaison role. Chris is also the proud father of a TWC alumna.
Chris graduated from Haverford College in 1980 with a BA in history. He and his wife Carter have five children. The family currently lives in New Canaan, Connecticut.