Senior Advisor, Government Relations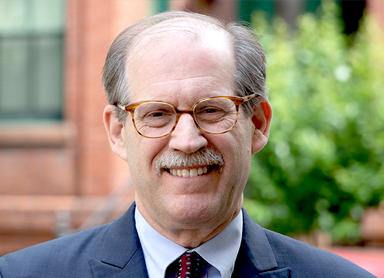 David Anderson, Ph.D., leads The Washington Center's Government Relations Department. Over the past fourteen years, David and his team have raised over $30 million from twenty three U.S. states and territories interested in supporting their students' education and their state's workforce development. Current partners include: Florida, Pennsylvania, Ohio, Massachusetts, Maryland, Arkansas, Tennessee, Mississippi, Puerto Rico, the Virgin Islands and Delaware.
David works with the Advanced Leadership and International Programs Department creating new initiatives, especially with Canadian provinces. He also works with the Federal Relations Department creating new initiatives with U.S. federal agencies. David also played a key role creating The Washington Center's Public Policy Dialogues on Capitol Hill Program, which enabled students to participate in small group meetings with their U.S. Representative, U.S. Senator, or staff.
David was Executive Director of Youth04, an election 2004 young voter mobilization effort, when he joined The Washington Center in August 2004. Youth04 was a joint project of The Center for Democracy and Technology, The Johns Hopkins University, and The Washington Center. He was previously the Task Force Director of the Institute for Politics, Democracy and the Internet at The George Washington University, which was funded by The Pew Charitable Trusts. David was a candidate for U.S. Congress in the 2016 Democratic Primary in Maryland's 8th Congressional District.
David is the Editor of Leveraging: A Political, Economic, and Societal Framework (Springer 2014). He is also the author of Youth04: Young Voters, the Internet, and Political Power (W.W. Norton & Company, 2004) and Co-editor (with Michael Cornfield) of The Civic Web: Online Politics and Democratic Values (Rowman and Littlefield, 2003). He has written numerous articles and book chapters and more than 60 op-eds for The Baltimore Sun, Roll Call, The Hill, The Frederick News-Post and many other newspapers. David taught "Ethics for Political Management" at The George Washington University's Graduate School of Political Management for 12 years. He was a faculty member at the University of Cincinnati, Trident Technical College, and the College of Charleston. David has also served as an adjunct faculty member at the Johns Hopkins University's Center for Advanced Governmental Studies in Washington. He received his B.A. in philosophy from The George Washington University and his Ph.D. in philosophy from The University of Michigan.
Show Paginated 'Stories By this User'
0