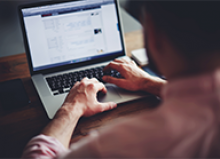 This .zip file contains graphics TWC liaisons can share via Facebook, Instagram, LinkedIn, and Twitter.  
Simply download the images, customize the sample text below, attach a graphic and share on your platform of choice. 
The application deadline for @TWCinternships is [DATE]! Don't miss your chance to build the experience, the skills, and the professional network you need to launch a career you'll love.
Did you know [COLLEGE HANDLE] partners with @TWCinternships to help get you ready to hit the job market and launch your career? And did you know you can earn [AMOUNT] academic credit at the same time? See [CONTACT INFO] to learn more.
Liaison
College/Universities
Download
---