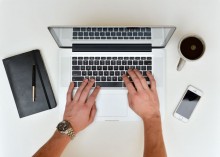 Resources for campus champions to share TWC with their students.
Liaison
College/Universities
---
This Dropbox folder contains tools for faculty and staff to promote TWC on your campus. It includes email templates for faculty and student audiences, as well as a digital flyer and a PDF document with a list of sample internship sites. Liaisons can access academic internship, application, student sign up, and virtual TWC event links. Presentation tools such as a classroom visit video and PowerPoint slides for faculty are also included, as well as various social media templates.