Chief International Officer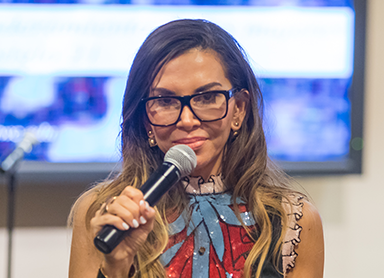 Pilar Mendiola-Fernández, M.A., serves as Chief International Officer. She is responsible for setting the strategic direction of the international division at TWC. Pilar is responsible for overseeing current and new internship programs for international students, developing strategies to raise funds for international student scholarships, implementing advanced leadership training initiatives like tailored leadership seminars and workshops for high profile international government leaders, and forging strong ties with international organizations based in Washington, D.C., and around the world.
Pilar has more than 20 years of experience and has been responsible for creating and growing the international division and for designing and implementing major initiatives for TWC. In 1996, Pilar launched the NAFTA Leaders Internship Program that has received considerable recognition throughout North America as the only academic internship program to focus on the tri-lateral relationship and for bringing students from the three countries.
In 2000, Pilar established the Governor's Internship Program and has partnered with more than 80% of Mexican states to fund their students' participation in Washington Center Programs. In 2003, she helped launch the prestigious Bush-Mulroney-Salinas Graduate Fellowships in NAFTA studies and The Miguel Aleman Valdes Fellowship in Mexico's Regional Development. Pilar continues to lead TWC's groundbreaking international programs, and today more than 2,000 international participants from more than 45 countries in all continents have attended one of The Washington Center's internship programs.
Pilar graduated with honors from the University of Americas-Puebla in Mexico. Pilar was born in Veracruz, Mexico and resides in Washington, D.C.