TWC Annual Scholarship Dinner
Join us for a special evening celebrating the foundational paths connecting our students with their professional futures that we build together.
Monday, October 7th, 2019 at 6:00 p.m.
National Building Museum
The Washington Center's Annual Scholarship Dinner is an opportunity for partners representing corporations and foundations, colleges and universities, internship placements, and our own TWC alumni, to come together and support experiential learning opportunities for students of all backgrounds. Join us in honoring these partnerships, which help us create truly transformational experiences to nearly 2,000 college students and young professionals from around the world each year.
Nearly 85% of TWC participants receive some form of financial assistance to participate in our programs.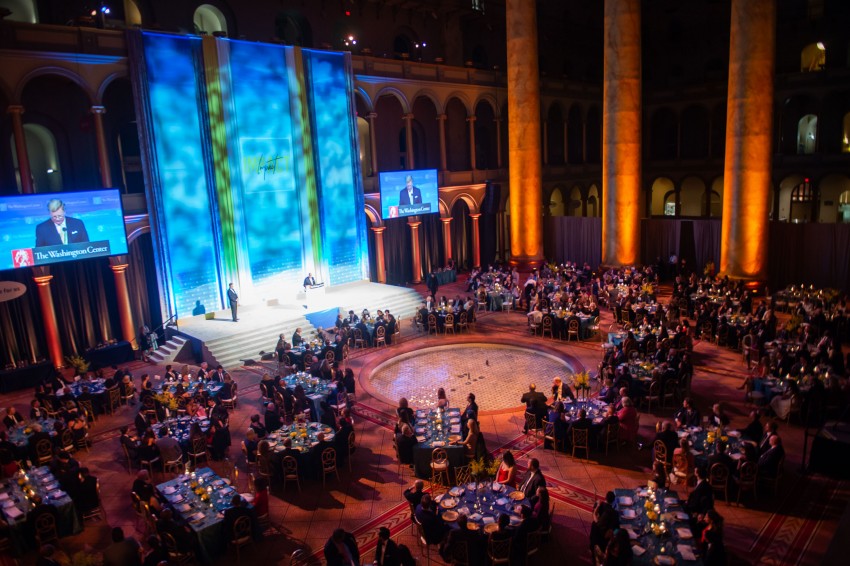 TWC Scholarship Fund
Net proceeds from the 2019 Annual Scholarship Dinner will support the TWC Scholarship Fund, which provides students with financial barriers the opportunity to participate in The Washington Center's impactful experiential education programs. This includes first-generation college students, students with disabilities, students from lower socioeconomic backgrounds and veterans transitioning into the workforce.
We look forward to seeing you at the 2019 Annual Scholarship Dinner.
If you can't join us on October 7th, please consider giving online to the TWC Scholarship fund.
Support the TWC Scholarship Fund