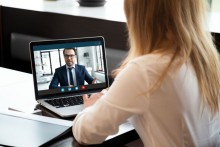 Overview of programming and sample events for the Academic Internship Program. 
---
Career Readiness Programming Overview
Learn about Career Readiness Programming in our interactive program guide.
---
Career Readiness Workshop Schedule
This resource highlights events and workshops for the most recent semester.
---
Sample SkillSurvey Career Readiness Report
TWC's employer partners use the SkillSurvey Career Readiness Report to evaluate students at the end of their internship, and a copy of the evaluation is included in the student's final grade report.